Bürkert prescribes FLOWave for pharmaceutical industry
The UK pharmaceutical industry contributes tens of billions of pounds to the economy and employs more than 73,000 people. Bürkert works closely with the pharmaceutical sector, providing innovative hygienic instrumentation – like their patented FLOWave flowmeter – for a wide range of pharma applications. PIF spoke to Damien Moran, Field Segment Manager .hygienic – Pharmaceutical at Bürkert UK, to find out why Bürkert's depth of products is a shot in the arm for the pharmaceutical industry.
The pharmaceutical industry in the UK and Ireland is an important partner for Bürkert. The Cirencester-based manufacturer's innovative measurement and control systems are a match made in heaven for pharmaceutical applications. German-engineered to the highest specifications of performance and hygiene, it's little wonder that their products are a mainstay across a wide array of pharmaceutical applications.
Bürkert's man with a plan for the UK pharmaceutical industry
Spearheading Bürkert's ongoing foray into pharmaceuticals is Damien Moran, their newly appointed Field Segment Manager .hygienic – Pharmaceutical. The Mechatronic Engineering graduate worked in sales engineer roles at SMC and Hanley Measurement and Control before becoming Bürkert's Area Manager for Ireland in 2016. In his new role, Damien is looking forward to demonstrating Bürkert's depth of products to even more manufacturers in the Irish and UK pharmaceutical industries.
"It felt like the right fit for me at the right time", said Damien of his appointment. "I'm most excited about discussing the depth of technology Burkert can offer. Some customers know Burkert for our automation expertise, for example our supply of control cabinets or pneumatic valve islands. While others know us for our process valves, such as hygienic diaphragm valves.
"Then there are others who know Burkert best of all for our measurement and control instrumentation, for example flow metering and batch control products. The really exciting part for me is when customers discover that we can offer all (or a combination of) the above and that we want to partner with them for their pharma projects".
Bürkert FLOWave's outstanding hygienic credentials
Given Bürkert's aptitude for developing whisper-quiet valves and state-of-the-art hygienic instrumentation, it should come as no surprise that a great many of their products are a perfect fit for pharmaceutical applications. Take the Bürkert FLOWave flowmeter; the product Damien considers to be the ace in Bürkert's pack in terms of its outstanding hygienic credentials.
FLOWave is unique in its use of surface acoustic wave (SAW) technology, similar to that used to detect seismic activity, to measure flow. An electrical signal creates surface acoustic waves that spread across the media. Interdigital transducers capture the signals from these waves and record the time difference between each one. These time differences are proportional to the flow, providing extremely accurate flow measurements. In this way, Bürkert has dispensed with any sensor elements in FLOWave's electropolished stainless steel body.
Purpose-built hygienic equipment
The advantage of such a hygienic design – coupled with CIP/SIP compatibility, a compact and lightweight envelope, and user-friendly operation – make FLOWave a formidable proposition for any industrial pharmaceutical manufacturer. When people's lives depend on ultra-pure media remaining contamination-free, there is no substitute for purpose-built hygienic equipment like the Bürkert FLOWave.
The Bürkert FLOWave SAW flowmeter offers the following features and benefits:
• CIP/SIP compatible.
• No obstacles inside the measuring tube.
• Conforms to hygienic requirements.
• Ideal for liquids with low or no conductivity.
• Parameter setting via communicator, display and Wi-Fi.
• Compact, lightweight and low energy consumption.
For more information, please contact Bürkert today.
Company Profile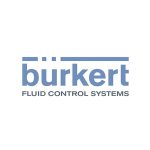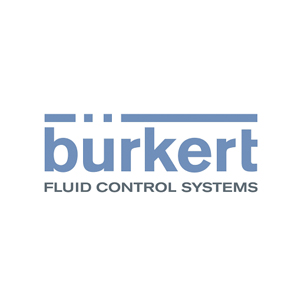 Bürkert Fluid Control Systems
Bürkert Fluid Control Systems is a world-leading manufacturer of control and measuring systems for fluids and gases.
Get the latest process industry news
Interested in receiving even more industry-leading news from Process Industry Forum delivered directly to your inbox? Then sign up to our free newsletter. Bringing you the latest news, trends, innovations and opinion from across the process industry, our exclusive newsletter gives you all the industry insights of the moment in one, easy-to-digest bulletin. Stay ahead of the competition with regular process industry news instalments from PIF.