Bürkert FLOWave flow measurement device for pharmaceuticals: find out why experts say it can't be beaten on hygiene standards
The Bürkert FLOWave flow meter has already made waves in pharmaceutical processing plants across the Atlantic, and now it is taking the UK by storm. Using unique technology for flow measurement, the FLOWave enables accurate measurement without the risk of contamination. Designed specifically for use within hygienic applications and industries such as food and drink and pharmaceuticals, the Bürkert FLOWave takes flow measurement to the next level for pharmaceuticals. We find out more about why it is such a game-changer for flow meter applications.
How does the Bürkert FLOWave work?
The flow meter from Bürkert uses their patented SAW (Surface Acoustic Wave) technology to measure the volumetric flow of a liquid. The science behind the technology is similar to that used in seismic activity, with wave propagation as the key to the analysis. With interdigital transducers on the outside of the pipe, each transducer can behave as a transmitter or a receiver and collects data on amplitude, frequency and runtimes. The Burkert FLOWave also has an integrated temperature sensor, reducing the need for additional sensors within the system.
Why is the FLOWave flowmeter ideal for pharmaceutical applications?
With the sensors and all the fittings on the outside of the tube, there are no areas for contaminants to gather. There are also no constrictions to the flow and no empty spaces in the measuring tube. Not only does this make for a more accurate reading as there is no risk of pressure-drop as the liquid passes through, but the flow meter acts under completely hygienic conditions. It conforms to hygienic requirements and is CIP and SIP capable. Manufactured from stainless steel and with the option for an internal finish to match the rest of the pipework, the Bürkert FLOWave achieves the highest in sanitary levels and is ideal for industries where hygiene is paramount.
Which media is the Bürkert FLOWave designed to work with?
This flow meter is designed to work with water similar liquids with low or no conductivity, meaning that optimal flow measurement results will be achieved with homogeneous liquids, free of air and solid particles. However, integrated viscosity compensation can be implemented for use with liquids with a higher viscosity. Whilst gas and steam cannot be measured; they will not impact the flow measurement device negatively, making it ideal for the very thorough pharmaceutical cleaning processes.
How does the Bürkert FLOWave interface?
Aligned with Industry 4.0 and therefore ideal for technologically developed processing systems and the integration of other devices, this flow meter uses digital communication, with parameterisation via Communicator, display and Wi-Fi. With the SAW transducers connected via a measurement board to a transmitter, this contains the user interface and the output signals required. The transmitter uses Bürkert's cutting edge electronics platform EDIP (Efficient Device Integration Platform), and because of its modular design, provides a high level of flexibility for the customer.
Key features and benefits of the Bürkert FLOWave:
Pipework free of all fixtures and fittings
Conforms to hygienic standards
Designed for use with low conductivity and non-conductive liquids
Digital communication with integration options and straightforward user interface
Compact and lightweight, easy to install
Energy efficient
The Bürkert FLOWave flow meter is perfect for hygienic applications such as those found in pharmaceuticals. This unique flow measurement device is available from BM Engineering, who have a reputation as experts in pharmaceutical industry requirements through many years of supplying hygienic, industry-leading instrumentation devices. Engineers at BM Engineering have worked closely with Bürkert to develop an excellent knowledge of the innovative Burkert FLOWave flow meter. To understand more about flow measurement devices such as the Bürkert FLOWave, get in touch with BM Engineering on 0141 762 0657 or email [email protected].
Company Profile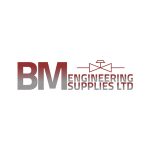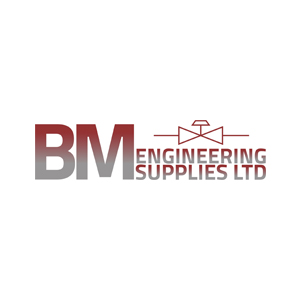 BM Engineering Supplies
BM Engineering Supplies is an industrial valve supplier with stocks of high-quality process and general purpose valves.
Get the latest process industry news
Interested in receiving even more industry-leading news from Process Industry Forum delivered directly to your inbox? Then sign up to our free newsletter. Bringing you the latest news, trends, innovations and opinion from across the process industry, our exclusive newsletter gives you all the industry insights of the moment in one, easy-to-digest bulletin. Stay ahead of the competition with regular process industry news instalments from PIF.