Bürkert equipment adds polish to batch control process
Maidstone-based lapping and polishing experts, Kemet International, are at the forefront of creating diamond polishing compounds, slurries and machinery for a range of industrial processes. In a bid to create a more efficient fluid control system, Kemet called on Bürkert for a digital flow meter, batch control system and a tuning fork level switch, not to mention decades' worth of fluid control expertise.
Batch controllers, fluid control valves and level sensors
The initial contact with Bürkert came through the need for a replacement flowmeter, and the discussion soon turned to the application itself and additional improvements that could be made. The concept included the addition of batch controllers, fluid control valves and level sensors, all of which would improve productivity and reduce waste.
Richard Bolton, Operations Manager at Kemet International, comments: "This project has been developed using Bürkert's expertise with the aim of improving productivity and efficiency. The final installation has achieved this and also helped us with our company goals of reducing waste and minimising energy usage."
Bürkert 8110 level switch and Bürkert 8025 batch controller
The first objective was to reduce the time taken to fill a storage tank and to add a control circuit that would automatically stop the pump when the tank was full. By installing a larger capacity pump and new pipework, the filling time was reduced by 75%. The addition of a Bürkert 8110 tuning fork level switch gave the necessary signal to the pump to prevent overfilling.
In conjunction with this, a new batch control system was designed and manufactured by Bürkert that would allow several pre-set batch sizes from 450 ml to 25 litres to be produced automatically. The system used a paddlewheel flowmeter and an angle seat control valve directly connected to the electronic control module to provide a simple, inline batch control installation.
A second batch control system of a similar design was also installed but this time the batch sizes were much smaller so the pump and associated pipework were sized accordingly. Both systems incorporated the Bürkert 8025 batch controller, which can accommodate seven batch sizes and has a built-in automated calibration process.
In each case, the pumps were connected to the batch control panel to allow them to be directly controlled by the batch process. In this way the pumps only operate when necessary, reducing energy consumption and prolonging the service life of the pump.
Downstream digital flow meter acts as totalizer
The final part of the project was installed for the production of de-ionised water and involved the supply of a new 1200 litre tank, along with a pump and the installation of all the pipework to allow several batching points to be supplied at once via a manual ball valve.
The new pump has an improved delivery capacity and throughput has increased by 70%. It is designed to provide a pressurised supply to four outlets. When demand is low the water is recirculated back to the storage tank via a bypass valve. The installation includes a digital flowmeter, located downstream of the pump, that also acts as a totalizer to record the amount of de-ionised water produced each day.
Richard concludes: "The final installation has delivered exactly the improvements we were specified and were promised, which will certainly improve productivity. The project has run very smoothly and Bürkert will continue to provide on-going field support."
For more information, please contact Bürkert today.
Company Profile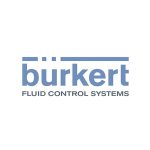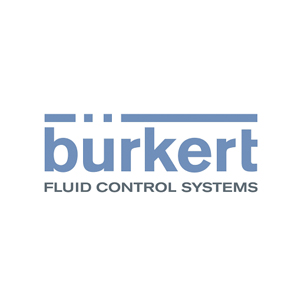 Bürkert Fluid Control Systems
Bürkert Fluid Control Systems is a world-leading manufacturer of control and measuring systems for fluids and gases.
Get the latest process industry news
Interested in receiving even more industry-leading news from Process Industry Forum delivered directly to your inbox? Then sign up to our free newsletter. Bringing you the latest news, trends, innovations and opinion from across the process industry, our exclusive newsletter gives you all the industry insights of the moment in one, easy-to-digest bulletin. Stay ahead of the competition with regular process industry news instalments from PIF.