Bürkert 8652 valve island and Type 2000 valves enable Marston's to get ahead
The mark of a truly great valve supplier is one that doesn't necessarily give you the product you think you need but actually evaluates your application and gives you something far better. That's exactly what Bürkert were able to offer brewing giants Marston's by swapping costly electrically actuated control valves for the efficient Bürkert AirLINE 8652 valve island and Bürkert Type 2000 angle seat valves.
Marston's has been expanding its production facilities to cater for the increased popularity of craft beers and part of this process called for new chilled storage tanks to be installed. In addition, the pipework and control valves on the existing storage tanks had reached the end of their service life and were due for replacement.
Cost-effective control valves for brewing beer
The initial enquiry from the production engineers at Marston's was to source some large, electrically actuated control valves for brewing beer – 84 of them in fact. The valves are designed to control a water/glycol mix that cools the storage vessels. As part of a hygienic process, they needed to be stainless steel and the threaded connecting pipework was 2 inches (50 mm) in diameter. The size and design of these valves meant that they would command a premium price, no matter which manufacturer supplied them.
Bürkert was keen to offer a more cost-effective solution and suggested that one of its engineers visit the brewery to understand the objectives of the process, the requirements for the control valves and the structure of the existing process control system. During the site visit, it transpired that there was an aversion to installing pneumatic controls because of perceived high costs, following a recent quote from another process control manufacturer.
The Bürkert engineers explained that all the aims of the new process could in fact be achieved using pneumatic valve islands and control valves with a significant saving compared to the electrically-actuated valves. Their innovative solution included latest valve island, the Bürkert 8652, which would be built into a European Hygienic Engineering and Design Group (EHEDG) panel, enabling it to be positioned close to the process.
Paired with Bürkert Type 2000 valves, also in stainless steel with threaded connections and fitted with a CLASSIC actuator, the whole reduced-cost package could be offered with a 2-year warranty direct from Bürkert.
Bürkert AirLINE 8652 enables uninterrupted production
The Bürkert AirLINE 8652 has been optimised for installation at the bottom of a control panel, which in this case, was custom-built by Bürkert at its Systemhaus in Germany. The compact nature of this valve island would normally reduce the size of the panel required, but in this case, the brewery wanted to include additional space for future expansion, as well as its own input/output systems. To accommodate the future plans for the site, Bürkert populated all the valve island control modules, allowing the unused ones to be easily connected as the application expanded.
Due to the choice of positions for the air supply port on the pneumatic valve island, the air preparation unit, which consists of a filter and a regulator, could also be included within the panel without additional connection points. Traditionally, this would have been external to the panel, but this design protected it from any washdown processes.
Greg Wainhouse, UK Field Segment Manager for water, explains: "One of the most obvious new features of the Bürkert 8652 valve island is the integrated, back-lit LCD screen that displays pilot valve status, switching status of the process valve, a switching cycle counter as well as a diagnostic report.
"Another feature that really stands out is the 'hot-swap' facility that allows control sections in the valve island to be replaced during normal operation. This means production can continue uninterrupted, even if a maintenance issue arises."
For more information, please contact Bürkert today.
Company Profile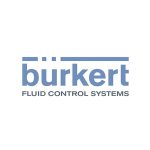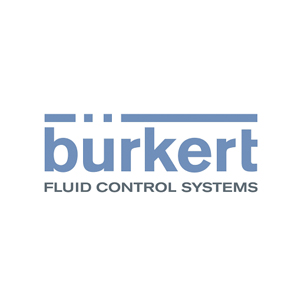 Bürkert Fluid Control Systems
Bürkert Fluid Control Systems is a world-leading manufacturer of control and measuring systems for fluids and gases.
Get the latest process industry news
Interested in receiving even more industry-leading news from Process Industry Forum delivered directly to your inbox? Then sign up to our free newsletter. Bringing you the latest news, trends, innovations and opinion from across the process industry, our exclusive newsletter gives you all the industry insights of the moment in one, easy-to-digest bulletin. Stay ahead of the competition with regular process industry news instalments from PIF.