Building information modelling – Everything you ever needed to know!
Building Information Modelling (BIM) is an emerging technology that is changing the face of industry forever. This collaborative technology brings stakeholders together with real time 3D representations to help shape project planning. PIF takes a closer look to give you an insight into exactly what is BIM and how it could benefit the Process Industry.
What is BIM?
According to the UK Government's BIM Task Group:
"BIM is essentially value creating collaboration through the entire life-cycle of an asset, underpinned by the creation, collation and exchange of shared 3D models and intelligent, structured data attached to them."
BIM is a way of generating and managing digital representations of physical and functional characteristics of places that can be exchanged or networked to inform decision-making. The software is used to plan, design, construct, operate and maintain a range of complex environments in industries such as wastewater, electricity and gas.
How will it impact Process Industry businesses?
One key advantage of BIM is that it promotes collaboration at all levels of the supply chain, which can significantly reduce waste. That's particularly true in the sense that it helps to avoid any costly re-works during the manufacturing process.
In that respect it's useful in terms of up-front understanding of project or design intent. By having comprehensive detailed models to refer to in the planning stages, that remain consistent throughout the project life-cycle, there is far less likelihood of conflicts or confusion later down the line.
According to one UK Government report, "A key driver of the rapid adoption of BIM by clients and industry is that the benefits it creates are shared by the client and the entire supply chain – with downstream benefits to customers who make use of built assets and to society at large."
How is BIM being applied?
According to an Autodesk case study, Brazilian engineers Figueiredo Ferraz have been leading a government project to improve the lives of people living in the immediate vicinity of Manaus' Sapolandia, Franco, and Quarenta watercourses. Their environmental recovery work included urban renewal of the surrounding land, implementing drains and sewer systems, and building of bridges and pedestrian overpasses.
Ill equipped self-made housing in these areas harboured ill equipped sewage, drinking water and electricity infrastructure. This had contributed to the pollution of the watercourses and a spike in mosquito-borne diseases like malaria and dengue fever. With the haphazard nature of this unplanned environment, Figueiredo Ferraz relied heavily on BIM to make important alterations in the field.
Marcos del Nero Millan, an engineer at Figueiredo Ferraz said: "Our BIM approach helped us quickly alter specific features of a design—a bridge crossing or a roadway alignment for example—to more efficiently create, coordinate, visualize, and evaluate design options."
He adds, "At one point we discovered a mismatch between an existing street and a planned viaduct over one of the watercourses. But construction of the bridge abutments was about to start, and this work had to be finished before the seasonal flooding of the Amazon River caused the water table to rise. Civil 3D enabled us to more quickly make some grading adjustments and produce new drawings for the construction team."
We know from customers PIF customers within the water industry this is an now an essential tool. How are you employing it and how has it changed your work practices? We'd love to hear your comments.
Business Information modelling - BIM is a topic for the Water Industry Supply Conference on the 26th November you can find some further information here.
Company Profile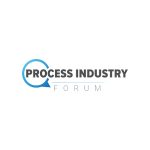 Process Industry Forum
The leading online technical resource centre for the Process Industry.
Get the latest process industry news
Interested in receiving even more industry-leading news from Process Industry Forum delivered directly to your inbox? Then sign up to our free newsletter. Bringing you the latest news, trends, innovations and opinion from across the process industry, our exclusive newsletter gives you all the industry insights of the moment in one, easy-to-digest bulletin. Stay ahead of the competition with regular process industry news instalments from PIF.