Bürkert's comparison of direct acting vs pilot solenoid valves
The two main types of solenoid valves are direct acting and pilot operated solenoids. Whereas direct acting solenoid valves have a direct connection with the opening and closing armature, pilot-operated valves use the process fluid to assist with piloting the operation of the valve. Both types of solenoid valve have their distinct advantages, as Bürkert explains.
What is a direct acting solenoid valve?
Direct acting solenoid valves are electro-mechanical valves for controlling the flow of liquids or gases. Their seal is part of the moving core, which means they remain closed even when no pressure is applied. Direct acting solenoid valves tend to have the least amount of moving mechanical parts of all solenoid valves and are generally smaller in size. They are typically employed in high pressure or low flow applications.
How does a direct acting solenoid valve work?
When no current is applied to the coil of a normally closed direct acting solenoid valve, the path to the outlet port is blocked as the closing spring presses the plunger onto the valve seat. A current will generate a starting force that pulls the plunger and seal against the spring force, drawing the medium upward. This opens the channel for the medium to flow through the direct acting solenoid valve.
Direct acting plunger valves are a cost-effective solution for applications involving clean liquids, gases and vapours. Specialised versions can also be used with mildly acidic and alkaline solutions. This facilitates a broad church of applications, including shut-off, dosing, filling and ventilation. Spring-damped seat seals ensure increased switching cycles and a prolonged service life.
What are the benefits of direct acting solenoid valves?
Capable of handling particle debris
Ideal for negative pressure circuits
Cost-effective compact sizes available
Miniature versions suitable for very high pressures
2/2 and 3/2 way normally open or normally closed versions
What is a pilot solenoid valve?
Pilot solenoid valves use the differential pressure of the medium over the valve ports to open and close. Also known as servo-assisted solenoids, these types of solenoid valves provide high flow rates and can operate at higher pressure and temperature ranges, with lower power consumption. A pilot solenoid valve requires pressure for the valve to stay closed.
How does a pilot solenoid valve work?
A servo-assisted, diaphragm solenoid valve with pilot control employs a small chamber directly above the diaphragm to assist in the operation of the valve. Process fluid enters the chamber through a small orifice in the inlet port and, in a normally closed valve, compresses the diaphragm. This in turn forces it against the seat to maintain the closing seal.
When current is applied to the pilot solenoid, the diaphragm is pulled upwards against the spring pressure. The pilot fluid in the chamber is forced back through the orifice in the inlet port, where it re-joins the main flow through the valve body. Applications typically involve liquid or gaseous media in closed circuits with little to no differential pressure.
What are the benefits of pilot solenoid valves?
Pressure assisted valve operation
Minimum pressure differential required
Ideal for very large flow
Economical for higher flow values
Lower electrical power consumption
Where to buy solenoid valves
Fluid control expert Bürkert has been designing and manufacturing innovative solenoid valves for more than 70 years. Combining all that experience with the latest state-of-the-art technology and manufacturing techniques has enabled them to develop some of the most innovative direct acting and pilot operated solenoid valves on the market. If you're looking for reliable, cost-effective solenoid valve products, Bürkert is sure to have what you need.
For more information, please contact Bürkert today.
Company Profile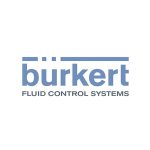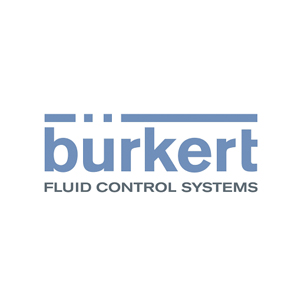 Bürkert Fluid Control Systems
Bürkert Fluid Control Systems is a world-leading manufacturer of control and measuring systems for fluids and gases.
Get the latest process industry news
Interested in receiving even more industry-leading news from Process Industry Forum delivered directly to your inbox? Then sign up to our free newsletter. Bringing you the latest news, trends, innovations and opinion from across the process industry, our exclusive newsletter gives you all the industry insights of the moment in one, easy-to-digest bulletin. Stay ahead of the competition with regular process industry news instalments from PIF.