BM Engineering's guide to selecting the ideal level transmitter
BM Engineering are leading exponents of level transmitters from Bürkert Fluid Control Systems. PIF spoke to BM Engineering to get their expert opinion on some of their market leading level transmitters, as well as gaining some handy advice about how to select the best level transmitter for your application.
Level transmitters are basically an instrument that provide continuous level measurement, and can be used to determine the level of a given liquid or bulk-solid at any given time. Most of BM Engineering's level transmitters are for continuous level measurement within a specified range and determine the exact amount of substance in a certain place. In contrast, point-level sensors simply indicate whether the substance is above or below the sensing point.
BM Engineering's top rated level transmitters
Radar level transmitters
These highly accurate level transmitters work with high-frequency radar pulses that are emitted by an antenna and reflected from the product surface. The time of flight of the reflected radar pulse is directly proportionate to the distance travelled. If the tank geometry is known, the level can be calculated from this variable.
The Bürkert Type 8136 is a non-contact radar level transmitter for continuous level measurement. The unit is available in two versions with encapsulated horn antenna: one particularly suitable for level measurement of aggressive liquids in small vessels and the other for flow measurement in open flumes or gauge measurement in waters.
Ultrasonic level transmitters
Ultrasonic measurement is based on the time-of-flight principle. A sensor emits ultrasonic pulses which the surface of the medium reflects and the sensor detects again. The required time of flight is a measure for the distance travelled in the empty part of the tank. This value is deducted from the overall height of the tank to yield the level.
The Bürkert Type 8176 is a non-contact ultrasonic level transmitter, designed for continuous level measurement in open or closed vessels. The unit is suitable for liquids, but also for solids, in virtually all industries, particularly in water and waste water management.
How to select a level transmitter?
There are many variables that affect the process of selecting the optimal level transmitter for industrial and commercial processes. The selection criteria normally include physical considerations, including:
Phase (liquid, solid or slurry)
Temperature
Pressure or vacuum
Chemistry
Dielectric constant of medium • Density (specific gravity) of medium
Agitation (action)
Acoustical or electrical noise
Vibration or mechanical shock
Tank size and shape
Just as important are application constraints, such as:
Price, accuracy and response rate
Ease of calibration or programming
Physical size and mounting of the instrument
Monitoring or control of continuous or discrete (point) levels.
BM Engineering can guide you through the complete selection process, and help you to find the perfect level transmitter to suit your specific application. Speak to BM Engineering Supplies today about their complete range of Level Transmitters by calling 0141 762 0657 or email sales@bmengineering.co.uk.
Company Profile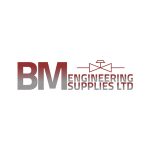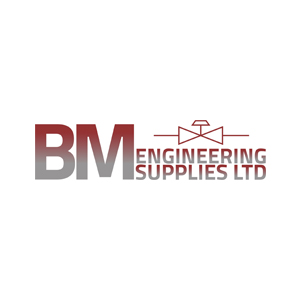 BM Engineering Supplies
BM Engineering Supplies is an industrial valve supplier with stocks of high-quality process and general purpose valves.
Get the latest process industry news
Interested in receiving even more industry-leading news from Process Industry Forum delivered directly to your inbox? Then sign up to our free newsletter. Bringing you the latest news, trends, innovations and opinion from across the process industry, our exclusive newsletter gives you all the industry insights of the moment in one, easy-to-digest bulletin. Stay ahead of the competition with regular process industry news instalments from PIF.