BM Engineering's guide to Inoxpa hygienic filters
In our latest technical article, PIF talks to Scottish valve and instrumentation experts BM Engineering Supplies about the standout design features and functions of Inoxpa's versatile range of hygienic filters.
Hygienic filters from Inoxpa are suitable for a wide range of applications in the Food Processing, Cosmetics and some Chemical industries, as well as in auxiliary services of the Pharmaceutical industry. They feature a hygienic design and are used to filter particles capable of damaging pumps and other equipment.
Essentially, filters consist of a filter body with an inlet and an outlet for the product. The screen, which is fixed inside the body, retains all particles that are equal or larger than the size of the screen openings.
Inoxpa's range of hygienic filters
Inoxpa filters offer several different configurations and features. The Angular filter (82700) and Y filter (83700) allow for cleaning of the screen without disassembling the filter. In the angular filter, the inlet and the outlet form a right angle. Whereas with the Y filter, the product enters and leaves the filter in the same direction.
Meanwhile, the Straight filter (81700) requires the disassembly of the filter to clean the screen, with the product entering and leaving the filter in the same direction. This complete series of Inoxpa hygienic filters also benefits from low pressure drops; a screen with circular (from Ø 0,5 mm to Ø 3 mm) or longitudinal openings (10 x 1 mm); and DIN 11850 standard connections.
Inoxpa's 81700, 82700, 83700 filters are widely used in the Food Processing, Chemical and Cosmetics industries. Optional extras include: gaskets in NBR, MVQ, FMP; DIN, Clamp, SMS, RJT, and FIL-IDF connections; wedge wire screen cylinders; heating jackets; filtering from outside to inside of the screen; or a double filter.
Features and benefits:
Filter body: AISI316L
Gaskets: EPDM (according to FDA 117.2600)
Internal surface finish: Ra < 0,8µm
External surface finish: mirror polish.
BM Engineering can supply your Inoxpa hygienic filters
BM Engineering's partnership with Inoxpa means that they are able to cater for many industries which require a hygienic application, such as the Food and Drink, Pharmaceutical, Dairy and Cosmetic sectors. BM Engineering can supply a wide range of quality Inoxpa pipeline equipment – including hygienic filters – to suit the exacting requirements of your application.
For more information, visit www.bmengineering.co.uk.
Company Profile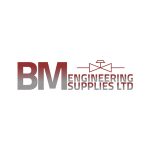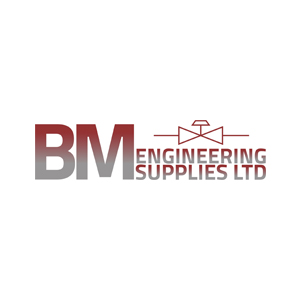 BM Engineering Supplies
BM Engineering Supplies is an industrial valve supplier with stocks of high-quality process and general purpose valves.
Get the latest process industry news
Interested in receiving even more industry-leading news from Process Industry Forum delivered directly to your inbox? Then sign up to our free newsletter. Bringing you the latest news, trends, innovations and opinion from across the process industry, our exclusive newsletter gives you all the industry insights of the moment in one, easy-to-digest bulletin. Stay ahead of the competition with regular process industry news instalments from PIF.