BM Engineering showcase 3 of the best pneumatic actuators
Actuators have revolutionised the process industry by giving us the ability to operate valves at the push of a button. In this article, BM Engineering showcase three of the best pneumatic actuators on the market today from Max-Air, Bürkert and Valsteam.
Pneumatic actuators convert energy, typically compressed air, into mechanical motion. The motion can be rotary or linear, depending on the type of actuator. A Pneumatic actuator consists of a piston, a cylinder, and valves or ports. The piston is covered by a diaphragm, or seal, which keeps the air in the upper portion of the cylinder, allowing air pressure to force the diaphragm downward, moving the piston underneath, which in turn moves the valve stem, which is linked to the internal parts of the actuator.
Here are just a few of the best pneumatic actuators available from BM Engineering Supplies.
Rack and pinion pneumatic actuators
Max-Air is one of the leading brands for pneumatic actuators, offering a range of cost-effective solutions for the most complicated flow requirements, including diverting and multi-port flow applications. Their unique adjustable dual-travel stops provide the greatest degree of control in the industry at ±10 degrees on each end of the stroke.
Max-Air's MT Series rack and pinion pneumatic actuators are the next generation of innovation. They feature a slimmer body design, while maintaining extensive options for easy valve integration. They also offer flexible customisation and the same reliable operation. With NAMUR mounting for accessories, along with patented ±10° adjustment for both the open and closed positions, the MT series is setting the standard.
Single or double–acting piston actuators
Bürkert's range of actuators includes rotary and linear actuators controlled either pneumatically, or electrically. The linear actuators are commonly fitted to the Bürkert Angle Seat Control Valves for high temperature or steam applications, and the rotary actuators can be fitted to most quarter-turn valves depending on the size and application details.
The Type 2000 Pneumatically operated 2/2 way Angle-Seat Valve is an externally piloted angle–seat valve that is operated with a single or double–acting piston actuator. The actuator is available in two different materials, depending on the ambient temperature. High flow rates are attained with the virtually straight flow path. The reliable self–adjusting packing gland provides high sealing integrity. These maintenance-free and robust valves can be retrofitted with a comprehensive range of accessories for position indication, stroke limitation or manual override.
PA pneumatic actuator
Valsteam Actuated Globe Valves, also known in the industry as Control Valves, are suitable for controlling the pressure, temperature, level and humidity of a wide range of media. They are commonly used in steam applications and can be used to allow precise control thanks to the large surface area of their diaphragm style actuators.
Valsteam's PV40 control valves are single seated, two-way body constructed with in-line straight connections. The PA pneumatic actuator is rubber diaphragm and multisprings. Its action can be DA -direct action (air to close) or RA-reverse action (air to open). The PV40 valves have been designed to assure an accurate control in any process condition. Their wide application ranges allows the use of this valve with the most common process fluids such as water, superheated water, steam, air, gas and other non corrosive fluids.
Contact BM Engineering today
BM Engineering Supplies have been supplying top quality pneumatic actuators – and a whole host of other exceptional valves, instrumentation and steam equipment – since 1999. They have extensive experience of supplying exceptional products to suit specific applications across a wide range of industries.
So why not speak to them today about their complete range of pneumatic actuators by calling 0141 762 0657 or email sales@bmengineering.co.uk.
Company Profile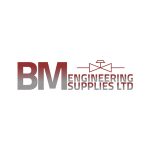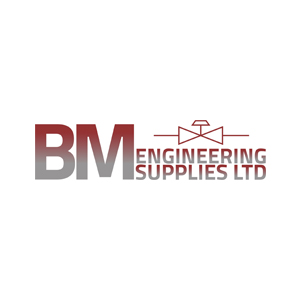 BM Engineering Supplies
BM Engineering Supplies is an industrial valve supplier with stocks of high-quality process and general purpose valves.
Get the latest process industry news
Interested in receiving even more industry-leading news from Process Industry Forum delivered directly to your inbox? Then sign up to our free newsletter. Bringing you the latest news, trends, innovations and opinion from across the process industry, our exclusive newsletter gives you all the industry insights of the moment in one, easy-to-digest bulletin. Stay ahead of the competition with regular process industry news instalments from PIF.