Bespoke connection solutions from Murrelektronik
Murrelektronik have been manufacturing high quality, innovative connection solutions for years. In the process, they've constantly adapted their products to evolving industry, customer and application needs. Securing their position as a global leader and trusted manufacturer of electrical solutions for industrial automation. Their latest innovation offers customers a new service that makes the whole ordering, assembly and installation process even easier. PIF spoke to Murrelektronik to find out more about the new Customised Solutions Service.
Customised packaging, customised fabrication of electronic sub-assemblies and customised cable fabrication
Murrelektronik have acknowledged the need for greater personalisation and individualised specifications in the modern purchasing environment, embracing the notion of giving customers truly customised solutions. This is a total service we're talking about. One that recognises the pain points of purchasing departments and field level engineers alike and skilfully addresses them.
Sounds too good to be true doesn't it? Well, believe it. Murrelektronik can ensure that your plug connectors, cables, and stranded wires are labelled, assembled, manufactured and tested according to your unique specifications. That means you can order your various Murrelektronik components based entirely on your individual machine or system configuration – one order, one package of products. Nifty eh?!
Here's an overview of how Murrelektronik can make your life easier when you're specifying your connector technology:
Customised packaging
As custom connector manufacturers, Murrelektronik's customised packaging makes ordering far more efficient for you because you can order under one SET number. This process, individual to your specifications, ensures their customised packaging encompasses your entire order of parts in one compact, complete and individual package. Not only does this significantly speed up the ordering process, but it also reduces the amount of space you'll need to set aside in your stores/warehouse.
Customised fabrication of electronic sub-assemblies
To make life even easier, Murrelektronik will carry out the customised fabrication of all your electronic sub-assemblies. Delivered fully tested and ready to connect, your components can be pre-assembled and labelled according to your exact specifications. This is the kind of personal touch that can vastly reduce installation times at your end, as well as reduce the amount of packaging required.
Customised cable fabrication
Murrelektronik also promises customised cable fabrication, depending on your needs. They'll carry out the individual fabrication of customary components to suit the requirements of your application. As you might expect from Murrelektronik, they'll take care of all quality assurance testing to ensure you enjoy quick, reliable and fault-free on-site assembly when your products arrive.
Solutions for your industrial application
As custom connector manufacturers, Murrelektronik's bespoke solutions can be adapted to fit your industry's requirements. For example, for machine and plant engineering applications, Murrelektronik has a wide product base and extensive experience to provide a customised solution. This includes M8, M12, RJ45 field wireable connectors, heavy duty plug connectors from the Modlink Heavy series and M8 and M12 passive distribution systems. Whereas, for drive technology applications, they can supply M17, M40, M58 plug connectors or the M23 connector for Servo motors.
For the automotive sector, Murrelektronik can provide a full spectrum of transformers to plug connectors, for example. Whilst they can respond to the needs of the renewable energy industry with UV resistant, outdoor cable sets for solar systems and wind power plants. Each one of their connection solutions is customised to your particular industry demands.
Why choose Murrelektronik as your custom connector manufacturers?
Murrelektronik provides bespoke connection solutions, backed up by 40 years of experience at the forefront of connection technology, ensuring you receive the highest quality product. Each customised solution is fully tested for its durability and reliability and arrives ready to connect and designed to your specifications. This reduces your ordering time, storage costs, lead times and assembly time.
Here are just a few more reasons why you might want to choose Murrelektronik for your customised cabling solutions:
• Ready to connect and pre-assembled products
• 100% tested products
• Complete solutions
• Minimisation of error sources
• Reduction of assembly work
• Reduction of procurement costs
• Shortened lead times
• Minimisation of storage costs
• Everything can be ordered under one set number
• The complete product from a single source
For more information about their full connector product range and bespoke customised solutions, contact Murrelektronik today.
Company Profile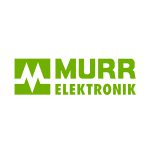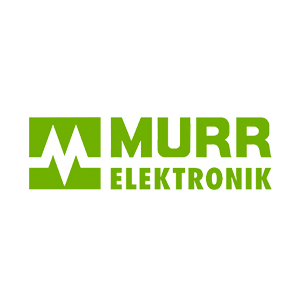 Murrelektronik Ltd
Stay connected with Murrelektronik. Murrelektronik is the UK arm of the world leading Murrelektronik GmbH, supplying connection technology to the engineering industry.
Get the latest process industry news
Interested in receiving even more industry-leading news from Process Industry Forum delivered directly to your inbox? Then sign up to our free newsletter. Bringing you the latest news, trends, innovations and opinion from across the process industry, our exclusive newsletter gives you all the industry insights of the moment in one, easy-to-digest bulletin. Stay ahead of the competition with regular process industry news instalments from PIF.