Uses of ball valves within the aerospace industry
If you want to send a piece of equipment into space, it is of utmost importance that the correct components are used that are of high quality. PIF spoke to MGA Controls, based in Burscough, West Lancashire, to discuss the uses of ball valves within the aerospace industry and how ball valves are able to meet the stringent demands of the industry.
MGA Controls gave us some insights on ball valve applications in the aerospace industry and what type of ball valves are best suited for this application.
How are ball valves used in the aerospace industry?
Ball valves are used throughout various industries and the aerospace industry is no exception to this. Ball valves are commonly used in turbines for this specific industry.
In this application, the ball valves are used to ensure maximum efficiency output of the turbine by creating a bubble-tight seal, whilst also being able to withhold and stand up to high pressures and temperatures.
As well as this common and popular ball valve application, ball valves are often and frequently used throughout the entire construction of many aerospace vehicles, such as planes and helicopters, as well as other kinds of aerospace equipment.
The reason that ball valves are favoured in this industry is due to their high level of reliability and efficiency. In an industry where reliability and efficiency is extremely important, ball valves stand out a mile from the rest.
What are the advantages of using ball valves?
Due to the nature of the industry, aerospace demands the best out of every component used; therefore it is vital that every piece of equipment used is reliable and efficient. When considering ball valves, there are a number of advantages that make them ideal for use within the aerospace industry:
Strength & durability – Ball valves are manufactured in a way so that they are able to withstand extremely high temperatures, high pressures, and high volumes of flow, meaning that they are the perfect components for high-stress environments such as inside a jet turbine. Due to their nature and frequent use in certain applications, ball valves are designed to have an incredibly long service life.
Cost-effectiveness – As with any industry, cost-effectiveness is important in the aerospace industry, meaning that the affordability of ball valves makes them the number one choice for these kinds of applications.
Ease of repairs – Likewise with other industries, repairs in the aerospace industry are not always cheap or simple. This is why the simplicity of repairing a ball valve gives them more advantages over other components that could be used in applications. Both the installation and repairs for ball valves are quickly and easily done.
AVCO ball valves in the aerospace industry
When speaking to MGA Controls about ball valve applications in the aerospace industry, they mentioned AVCO. As expert manufacturers of ball valves and flow measurement applications, AVCO are accustomed to producing ball valves that are used in a range of applications and industries, and recently they embarked on a unique project – supplying their ball valves to help NASA.
It was during this project that AVCO tailored their 1500 series cryogenic ball valves to be utilised within the NASA Morpheus Project.
As stockists of AVCO valves, MGA Controls can provide AVCO 1500 series cryogenic ball valves and also a complete solution to control, isolate and measure any type of media within their extensive range. For more information about why you should choose AVCO, or purchase an AVCO Valve, get in touch with MGA Controls today.
Company Profile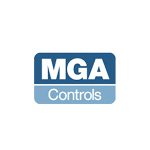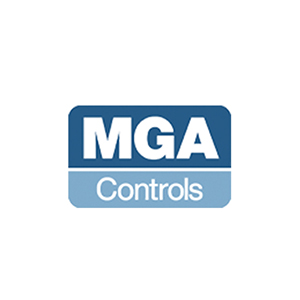 MGA Controls Ltd
MGA Controls are a leading Control & Instrumentation company delivering high-quality products and services to the industry since 1986.
Get the latest process industry news
Interested in receiving even more industry-leading news from Process Industry Forum delivered directly to your inbox? Then sign up to our free newsletter. Bringing you the latest news, trends, innovations and opinion from across the process industry, our exclusive newsletter gives you all the industry insights of the moment in one, easy-to-digest bulletin. Stay ahead of the competition with regular process industry news instalments from PIF.