Products for automotive, food & beverage and mobile applications
As one of the world's leading global industrial equipment suppliers, Murrelektronik supplies products to a wide range of industries, including the automotive, food and beverage and mobile sectors. Process Industry Forum went to find out more about how particular Murrelektronik components can benefit these industries.
Automotive industry applications
When it comes to any industry that requires heavy machinery and intricate components, reliability and efficiency are key. Murrelektronik pride themselves on extremely high delivery performance, which is essential when supplying industrial equipment to automotive customers all over the world. Resistance to vibration is very important within this industry, as wear and tear at the hands of rapid vibration is a recurring issue when working with cars.
Murrelektronik caters for press shops, paint shops, body shops - essentially, if it's vehicle related, Murrelektronik has a component suitable for that application. For example, Murrelektronik MVK Metal is ideal for automotive body shops. Robots are crucial when it comes to the development of vehicles, and their critical components need to be durable and robust. Machinery made of MVK Metal offers fast startups, reducing setup time.
Similarly, the MICO Basic is perfect for the automotive industry. Manufacturing vehicles will always require a factory floor full of sensors. As such, it is essential that the circuits do not get overloaded - which is where the MICO Basic comes in. If it senses an incoming overload, it will switch off the required circuit before any problems occur. Thus averting any costly downtime to production.
Food and beverage industry applications
The food and beverage industry requires extreme levels of hygiene wherever consumable goods are concerned. High output rates are also crucial, along with energy efficiency to comply with EU climate protection guidelines. Murrelektronik power supply solutions are perfect for cooling and filling processes within the food and beverage industry.
Emparro switch mode power supply units boost power by up to 150% for up to four seconds, distributing power evenly throughout the application. This, like the MICO Basic, also works to avoid power overload and protects the power supply.
In order to comply with essential hygiene standards, Murrelektronik supplies MVP12 Steel distribution boxes - extremely easy to clean, FDA compliant and made from corrosion-resistant steel. Food and beverage applications usually require regular cleaning with high-power systems, meaning that components have to be incredibly robust. Every MVP12 Steel has been designed to withstand the cleaning demands of the food and beverage industry.
Mobile applications
Mobile applications usually lead to extreme conditions, which demand highly robust components. The outdoors can be a treacherous place for machinery but, thankfully, Murrelektronik has thought of everything with their XTREME distribution boxes and connectors.
Mud, dirt and water don't stand a chance against these products. Corrosion damage? Forget about it. Extreme vibration? The EXTREME distribution boxes won't feel a thing. Fatally damaging splashes of water? Don't worry about it - the rugged cable jackets will keep them protected for longer. Furthermore, if you're concerned about a component getting lost outdoors, Murrelektronik has covered that as well. The EXTREME's silicone gasket is sealed, so that it can't be disconnected.
Murrelektronik are experts when it comes to specialist products designed for testing applications and industries. Everything they supply is designed to remain resilient and efficient for years to come, making their components highly cost-effective.
Company Profile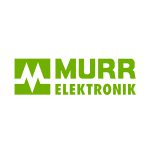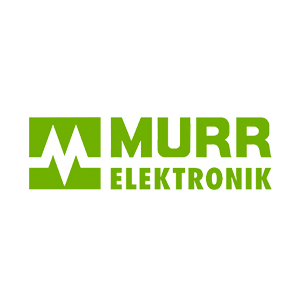 Murrelektronik Ltd
Stay connected with Murrelektronik. Murrelektronik is the UK arm of the world leading Murrelektronik GmbH, supplying connection technology to the engineering industry.
Get the latest process industry news
Interested in receiving even more industry-leading news from Process Industry Forum delivered directly to your inbox? Then sign up to our free newsletter. Bringing you the latest news, trends, innovations and opinion from across the process industry, our exclusive newsletter gives you all the industry insights of the moment in one, easy-to-digest bulletin. Stay ahead of the competition with regular process industry news instalments from PIF.