Automation Solution helps Breweries gain Competitive Edge
Breweries looking to succeed in today's crowded market need to manage risk, drive out costs and reduce inefficiencies in their operation. The new FactoryTalk Brew solution from Rockwell Automation is helping to manage these challenges, whilst maintaining quality and staying ahead of the competition.
In this article, PIF spoke to Rockwell Automation to find out how their FactoryTalk brew solution can offer enterprise level-automation for the brewing industry.
FactoryTalk Brew Solution
The globally supported brewery solution is delivered by Rockwell Automation and certified partner system integrators or OEMs with knowledge of required products and large brewing processes. It is a result of the continued collaboration in the brewing industry between Rockwell Automation and McRae Integration and complements the existing FactoryTalk Craft Brew solution from Rockwell Automation for craft brewers.
The FactoryTalk Brew solution is based on the PlantPAx distributed control system from Rockwell Automation. It enables large brewers to standardise and fully automate production, gain an information platform for reporting and recipe management, and tie together information from the automation layer to the MES layer.
"The FactoryTalk Brew solution builds on the custom solutions that Rockwell Automation has designed for the brewing industry for over a decade," said Dave Sharpe, global industry director for Rockwell Automation. "In collaboration with McRae Integration, we leveraged our existing modern DCS platform to deliver a solution for the specific needs of the brewing industry." 
Enterprise level-automation for the brewing industry
It can also integrate enterprise-level automation and information to enable The Connected Enterprise and help inform business decisions. The new offering provides a solution to brewers that struggled to build a software layer on their automation platform or had to build an automation platform from scratch.
During production, operators can access the solution from any device and can pull data with reporting parameters already in place. This enables operators to quickly respond to any process or batch issues that may occur – which is critical for larger brewers that have little room for error.
The brewing solution uses a web application to configure automation sequencing and define reporting parameters to help reduce complexity during startup and brewery operation. During startup, the solution can be adapted to the setup of any brewery, with varying tank, tun and grain-handling equipment.
It reduces dependence on specific skill sets in the workforce and speeds time to production. It also minimises project risk by allowing operators to design within the software and test before executing.
 "The limited brewery control offerings available in the market meant that we previously had to develop customised solutions for breweries," said Andrew Bentley, president for McRae Integration Ltd., a Rockwell Automation Solution Partner and member of the Rockwell Automation PartnerNetwork program.
"The FactoryTalk Brew solution allows us to deliver enterprise-ready, standardised control with quick access to production-critical information. This will help us provide more value to customers and help them get their brews to market faster."
If you are interested in improving brewing operations with FactoryTalk Brew Solution, contact Rockwell Automation today.
Company Profile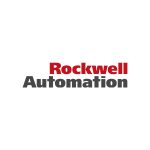 Rockwell Automation
Rockwell Automation is the largest company in the world that is dedicated to industrial automation and information. Across the globe, our flagship Allen-Bradley® and Rockwell Software® product brands are recognized for excellence. Our keen focus on technology innovation, domain expertise, and integrity and corporate responsibility fuel our success.
Get the latest process industry news
Interested in receiving even more industry-leading news from Process Industry Forum delivered directly to your inbox? Then sign up to our free newsletter. Bringing you the latest news, trends, innovations and opinion from across the process industry, our exclusive newsletter gives you all the industry insights of the moment in one, easy-to-digest bulletin. Stay ahead of the competition with regular process industry news instalments from PIF.