Automated beer brewing system from Bürkert
When brewers, Royal City Brewing Co., wanted to scale up their brewing operations, whilst still maintaining the flavour of their craft ales, they turned to Bürkert. Their technical experts were able to implement a repeatable, automated beer brewing system that retained all the artisanal qualities of their finely honed craft.
The case in favour of brewery automation
The roots of craft brewing come from experimentation and a creative process throughout which the brewer is closely involved with all aspects of the brew such as ingredients, timing and process variables. This hands-on and artisanal aspect of the process is what put the "Craft" in craft brewing and, as such, the idea of relinquishing control of any of the steps through brewery automation tends to come with a stigma of losing that craft nature in the final product.
However, this is not the case if applied in the correct circumstances to simply eliminate the potential for human error by accurately controlling a few (simplistic and non-inhibiting to the craft perspective) variables, leading to a higher degree of product repeatability and consistency. Repeatability is what a beer brand is built on, developing a group of loyal fans who know that they will get that same taste they expect in every last can, bottle and pint.
A repeatable beer brewing system
Royal City Brewing Co. was founded in 2013 by long-time friends, Cam Fryer and Russ Bateman who shared a passion for brewing great craft beer. Their knowledge of the brewing process combined with a high level of technical understanding behind it and what critical variables could be dedicated to automation while still retaining the important craft characteristics of their brews allowed them to recognise the most effective ways to preserve this repeatability factor.
The principles of repeatability through advanced temperature control, process efficiency in order to maximize a bare-bones start up human resource base (which essentially consisted of the two owners) and planning ahead / future-proofing for inevitable expansion were at the centre of their discussions with Bürkert. Taking all of these important variables into account the group was able to come up with a five-year plan as it related to the projected growth of their brewery and the role that brewery automation would play to help drive, manage and support that growth through those years.
Reliable beer brewing equipment
The impact of the early stage planning was definitely realised as the facility began to grow and infrastructure expansion was needed in order to meet demand. As has become the trend with craft breweries these days, a brewery isn't only a functional space for brewing but also a display, a centrepiece of the brand to showcase their individuality, innovative creativity and attention to detail.
As such, with functionality and performance as the obvious priorities, aesthetics of the beer brewing equipment in the brew house was also a consideration. With the open atmosphere that Royal City has designed between their tap room and brewery, patrons are able to walk around the brewery to see the process up close and see exactly how the drink in their glass was created.
This sort of transparency into the process really exposes the brand and having a clean, high-tech fit and finish in the brew house is an important characteristic towards developing a positive brand image. The Bürkert Element series of pneumatic process valves provided a unique value proposition in this instance. Not only are they fit-for-purpose to deliver precise and reliable temperature control in a glycol / brewery cellar environment but they also provided aesthetic consistency throughout the brewery.
Modular and expandable automated beer brewing system
The early vision of where brewery automation would fit into the picture at Royal City allowed for the proper planning of a long-term narrative and therefore a modular and easily expandable infrastructure. Pre-planning to this level allowed for an easy transition through growth stages from the automation and controls perspective, providing some level of relief in the process.
Effective implementation of the AS-i bus infrastructure allowed for the seamless and cost-effective integration of valves and control points on expansion vessels with respect to ease of installation, wiring, setup and logic availability. The result is a brewery operation that has the freedom to experiment on new beer recipes while retaining the consistency and repeatability of the brews on which their brand was built.
For more information about the Bürkert's automated beer brewing systems and equipment, please contact Bürkert today.
Company Profile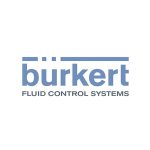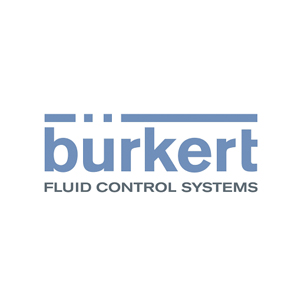 Bürkert Fluid Control Systems
Bürkert Fluid Control Systems is a world-leading manufacturer of control and measuring systems for fluids and gases.
Get the latest process industry news
Interested in receiving even more industry-leading news from Process Industry Forum delivered directly to your inbox? Then sign up to our free newsletter. Bringing you the latest news, trends, innovations and opinion from across the process industry, our exclusive newsletter gives you all the industry insights of the moment in one, easy-to-digest bulletin. Stay ahead of the competition with regular process industry news instalments from PIF.