ASCO high flow low power solenoid valves for highly corrosive environments
Scotch Yoke pneumatic actuators are used in many applications in preference to standard rack and pinion actuators. Scotch Yoke actuators are much more efficient on larger quarter-turn valves; they have a high torque output which allows the valves to be driven properly and due to their construction, they are suitable for use in harsh and aggressive environments.
However, wherever you have a large bore Scotch Yoke actuator, you need a high flow pilot valve to supply the actuator with sufficient air for it to operate efficiently. ASCO Numatics have the perfect solution with their High Flow 327 Series Solenoid Valves.
The ASCO 327 Solenoid Valve has a large variation of options to suit many different application conditions. Competitor products often struggle in highly corrosive environments, however the ASCO 327 Series is highly suited to corrosive environments, as the following application story will illustrate.
In a recent application, a major UK Oil Refinery was having problems with a competitor valve on site. Due to the highly corrosive environment, the valves were sticking and preventing the actuators from operating ball valves properly.
Therefore the customer's challenge was to source a highly reliable solution, which was suited to corrosive environments, whilst maintaining as high flow as possible to supply the large bore scotch yoke actuators.
High Flow 327 series solenoid valve
ASCO came up with a solution in the form of their High Flow 327 series solenoid valve. The valve selected was made from 316L grade Stainless Steel including the ATEX EEx d explosion proof coil operator and comes complete with a SIL-3 safety rating. The valves were fitted with special, low friction seals and guiding rings. This helped to eliminate the sticking problems and also contributed to increased service life.
Overcome 'Valve sticking' with non-breathing valve design
Furthermore, the ASCO 327 range has a 'non-breathing' design, meaning the valve internals are not exposed to the environment. This design prevents the build up of dirt and exhaust particles, which would ordinarily cause the valve to stick. This was a major advantage for the customer, as the previous valves installed were of a 'breathing' design, hence why valve sticking was such a problem.
Following installation of the 327 range, the solenoid valves no longer experienced spurious trips, therefore reducing maintenance time and costs.
High flow was achieved (Kv 1.5) meaning that the scotch yoke pneumatic actuators were able to operate much more efficiently and reliably than before. Not only did the High Flow 327 series valves eliminate the problem the customer had previously experienced, maintenance intervals were drastically increased saving the customer down time in the line.
As a result of the valve performance, the ASCO Numatics valve has now been made the number one choice on the customer site.
Company Profile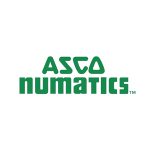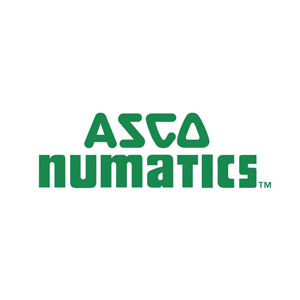 ASCO Numatics
ASCO Numatics offers comprehensive fluid automation solutions for a wide range of industry-focused applications. When combined with our deep process expertise, these solutions provide lower cost of ownership, greater asset availability, and improved productivity.
Get the latest process industry news
Interested in receiving even more industry-leading news from Process Industry Forum delivered directly to your inbox? Then sign up to our free newsletter. Bringing you the latest news, trends, innovations and opinion from across the process industry, our exclusive newsletter gives you all the industry insights of the moment in one, easy-to-digest bulletin. Stay ahead of the competition with regular process industry news instalments from PIF.