Accurate and Reliable Level detection for adverse conditions or turbulent flow patterns
The Baumer LBFS level switch
Does your process require the fast detection of liquid level in a pipe or tank where the fluid surface is subject to the effects of irregular flow turbulence or where perhaps the fluid contains bubbles, foam or even suspended solids?
If you do – then Baumer may have the solution for you in the form of the new LBFS level switch.
The LBFS level switch can be mounted in almost any orientation and will detect the presence of viscous or dry substances as well as liquids. The sensor has been proven to be completely reliable even in adverse conditions and remains accurate even in the presence of turbulent flow patterns or with suspended solids in the liquid including bubbles and foam. This level switch differs from others on the market because of how it combines robustness, accuracy and application diversity.
The sensor comes mounted in a precision engineered stainless steel housing, giving it a high degree of corrosion resistance and a sleek high quality look and feel. Its performance is quite impressive too, with a fluid detection and response time of only 0.2 seconds, thereby allowing it to be effectively deployed in processes such as fast filling of pipes or tanks. It also has an operational temperature range of -40 up to 115 °C.
How does the LBSF Level Sensor work?
Well, the LBFS has no moving or vibrating parts and that is a major factor in reliability enhancement. Alternative sensors on the market often deploy a range of technologies from vibrating forks through to ultrasonics or perhaps even optical techniques. The LBFS uses a phase shift technology. In simple terms, it transmits a signal at a certain frequency based on frequency sweep technology and depending on the process media, this signal undergoes a phase shift due to the difference in dielectric constant. When this occurs, an electronic switch within the device is then triggered.
The switch's diversity is further enhanced by its very large sensing range which allows it to detect the presence of a wide range of powders and liquids. Even difficult substances such as granulates or paper can be detected reliably.
The application opportunities for this device are many. It is being successfully deployed in applications areas such as filtration, clean and wastewater, bio energy, oil and gas, flour mills, paper, HVAC and building services, hydraulics, pump systems and even railway transportation.
If you have a need for reliable, fast response level detection in pipes or tanks, then we would be interested in hearing your views and opinions on the Baumer LBFS level switch.
Company Profile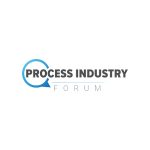 Process Industry Forum
The leading online technical resource centre for the Process Industry.
Get the latest process industry news
Interested in receiving even more industry-leading news from Process Industry Forum delivered directly to your inbox? Then sign up to our free newsletter. Bringing you the latest news, trends, innovations and opinion from across the process industry, our exclusive newsletter gives you all the industry insights of the moment in one, easy-to-digest bulletin. Stay ahead of the competition with regular process industry news instalments from PIF.