A guide to ATEX and the four main categories of explosion-proof devices
Flammable gases, vapours, mists and combustible dusts can create hazardous explosive atmospheres. With enough quantity, air and a source of ignition an explosion is an ever-present danger. In this type of environment, choosing the correct ATEX-certified equipment is imperative. Here, PIF explains everything you need to know about ATEX and the four main categories of explosion-proof devices.
What is ATEX?
Under the 2014/34/EU ATEX directive, manufacturers must design and test equipment to prevent or minimise the risk of explosion in explosive atmospheres. As part of this process, every electrical or non-electrical source of ignition must be considered, as well as the environments and applications in which a product may be employed.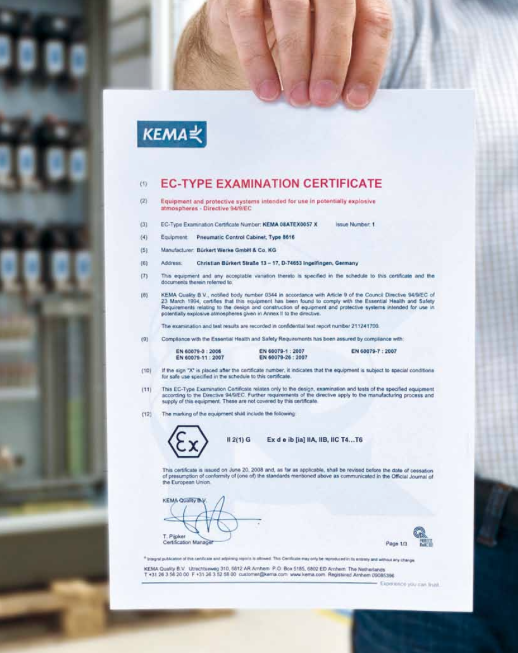 The ATEX directive has been in force for some years now but the important criteria that must be considered when selecting an ATEX-certified device – such as a level sensor, a valve, a flow sensor, a pump, or any other piece of equipment for use in hazardous, potentially explosive environments – are often misunderstood.
The four main categories of explosion-proof devices
1. Zone Classifications
The selection criterion for explosion-proof devices breaks down into four main categories. The first of these is 'Zone Classifications.' These indicate the type of atmosphere for which the equipment is classified. Zones 0, 1 and 2 relate to combustible gas, fumes or mist. Zones 20, 21 and 22 relate to combustible dust.
At the most hazardous end of the scale, zones 0 and 20 are areas in which there is an explosive atmosphere continuously, or is frequently, present over long periods. By contrast, zones 2 and 22 are areas in which combustible gases are not normally present, or persist only for a short period. Equipment must provide a certified level of protection and will be classified as suitable for one of these environments.
2. Gas Groups
The second category is 'Gas Groups.' Gas that is present in the environment should be classed according to explosion groups and temperature classes. The temperature class (T1-T6) gives the ignition temperature of the gas or gas mixture.
3. Temperature Classes and Ambient Temperatures
The penultimate category is 'Temperature Classes and Ambient Temperatures.' An approved surface temperature of electrical equipment is given, depending on the temperature class of the gas that will be present. Where the maximum ambient temperature is not defined, a value of 40°C degrees is assumed.
4. Protection Principle
Completing the four categories is: Protection Principle. This is classed as Ex-I input via barrier; or enclosure of the electrical connections via junction box or encapsulation.
Bürkert's range of hazardous area products and solutions
Bürkert have produced a useful ATEX poster, which gives a detailed explanation of the four selection parameters for explosion-proof devices. They also have some impressive ATEX-certified solutions for hazardous area protection.
6519 Ex-i NAMUR – Servo-assisted 5/2- or 3/2-way Solenoid Valve for pneumatics

The Type 6519 is a 5/2 or 5/3-way pneumatic valve, with NAMUR interface, that works without a continuous air consumption and is used for the pneumatic control of double or single-acting actuators with a solenoid valve Type 6014 as a pilot. The use of high quality materials makes it possible to use these valves in the open air and under chemical atmospheres. Standard, EEx m and EEx i versions are all available.
Features and benefits
High flow-rate capacity.
Reduced power consumption.
Single or manifold mounting.
Standard, EEx m and EEx i versions.
Threaded port G 1/4" or NAMUR flange.
Type 8137 - Radar Level measurement device for higher pressure ranges
The Type 8137 is a non-contact radar level transmitter, for continuous level measurement, that comes in two versions. The first is available with thread and horn antenna (ø 40 mm) and is particularly suitable for use in small tanks and process vessels, for measurement of practically any product. While the second comes with flange and horn antenna (ø 40 or 75 mm) and is more suited for use in storage tanks and process vessels, for measurement of products such as solvent, hydrocarbons and fuels under extremely difficult process conditions.
Features and benefits
Compact for level measurement up to 30 m.
4 ... 20 mA/Hart - 2 wires.
Adjustable with PC.
ATEX approvals.
Company Profile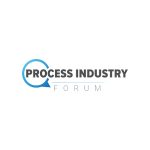 Process Industry Forum
The leading online technical resource centre for the Process Industry.
Get the latest process industry news
Interested in receiving even more industry-leading news from Process Industry Forum delivered directly to your inbox? Then sign up to our free newsletter. Bringing you the latest news, trends, innovations and opinion from across the process industry, our exclusive newsletter gives you all the industry insights of the moment in one, easy-to-digest bulletin. Stay ahead of the competition with regular process industry news instalments from PIF.