6 reasons why it is essential to choose the correct valve size for your application.
The sizing of a valve is absolutely crucial. It not only affects how much flow can pass through the valve but it also dictates the flow coefficient and the overall performance.
Why? Here are 6 key reasons why it's so important to have a correctly sized valve…
Operate quieter
More accurate flow control
Last longer
Won't leak
Inconvenient
Expensive
Ensuring the correct valve size is specified for an application is essential.
What happens with an undersized valve?
If a valve is too small for a given application, there won't be enough flow through the valve. The system has to overcompensate by raising the head pressure of the pump. This in turn gives a higher differential pressure across your valve.
Upon leaving the valve there will be a sudden drop in pressure and this will cause it to flash and bubble (otherwise called cavitation). This will significantly reduce the life of the valve as the flashing of liquid creates vibration and turbulence which erodes the seats and seals.
What's more, cavitation weakens the joints causing the piping to leak and the vibration sound can be carried throughout the whole system.
What's wrong with an oversized valve?
Whereas with an undersized valve many damages can arise to the system, this isn't quite to the same effect for an oversized valve. However, it too is just as damaging in terms of controllability.
This becomes a massive issue, especially if you're using a modulating control valve. To achieve the required flow change, it may need more compelling position changes.
Likewise, the valve and actuator can wear out prematurely as a result of the valve hunting and overshooting continually.
But don't forget about the CV calculation…
And last but not least, it's extremely important that the CV calculation is done accurately as it this is wrong, it will affect all of the above.
How can I make sure I get the right size then?
There are various platforms that can help, including online help articles and how-to guides.
There are also various types of solutions, like the Jordan Valve JVCV Valve Sizing Software, which are designed for engineers like you to help you quickly and accurately determine the correct Jordan Valve size needed.
The program can calculate noise level per IEC standards, it can warn if cavitation flow is present and whether you have flashing flow or not.
So there's no excuse not to get the right sized valve, whatever industry you work in. It will last longer, it is much more convenient with regards to performance and noise output, and it will save you money in the long-term with repairs!
Company Profile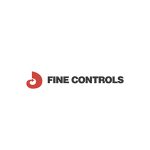 Fine Controls UK Ltd
Fine Controls supply of process controls and instrumentation equipment since 1994, and now serves an ever-expanding customer base, both in the UK and globally.
Get the latest process industry news
Interested in receiving even more industry-leading news from Process Industry Forum delivered directly to your inbox? Then sign up to our free newsletter. Bringing you the latest news, trends, innovations and opinion from across the process industry, our exclusive newsletter gives you all the industry insights of the moment in one, easy-to-digest bulletin. Stay ahead of the competition with regular process industry news instalments from PIF.