10 reasons to choose Emparro power supply units
Murrelektronik's innovative Emparro family of power supply units promise maximum efficiency and minimum power loss. The combination of the Power Boost function with a power limiter output allows large loads to be started easily and the wide input voltage range makes Emparro a global player, as PIF reports.
Modern machine builders are paying increasingly more attention to power consumption. The
Murrelektronik Emparro
family of power supply units place the focus firmly on efficiency because energy is a precious commodity and unused machine energy inevitably increases costs.
Emparro power supply units
Here, we'll outline 10 reasons to choose Murrelektronik's Emparro power supply units:
Emparro's efficiency rating is up to 95% – an impressive result that means only 5% of the energy is lost as heat inside the control panel.
Compared to most power supplies that have an efficiency rating of about 90% and a power loss of 10%, Emparro reduces losses by half. This is an impressive improvement that has positive effects on your wallet; especially over the life cycle of the machine.
Due to Emparro's low power loss, the power supply unit generates less heat. This means less thermal stress on the individual components, increasing the life of the power supply.
Components installed near Emparro also benefit from lower heat exposure than conventional, less efficient power supplies. They last longer, reducing the cost of maintenance.
Emparro offers Power Boost, providing up to 150% more power for up to four seconds. With this function, you can start loads that have a high starting current without having to resort to using an oversized power supply.
In the event of short-circuits or overload, Emparro's output voltage is controlled with a constant current. It is limited to 100% of the nominal current (or to 150% in Power boost mode), which protects the power supply unit from damage caused by overloads.
Murrelektronik Emparro power supply units feature a wide input voltage range, from 85 to 265 V AC (90 to 250 V DC), for single phase units and ..572 V AC (450...745 V DC) for 3 phase units which makes Emparro suitable for worldwide use.
Emparro is available in seven different models, with output voltages of 12, 24 and 48 V. So these power supply units can be the solution for many different applications.
Emparro units work reliably because of a wide optimal temperature range from -25 to +60° and promise continuous high-performance without derating.
An alarm contact signals short-circuits, overloads and excessive temperatures. While the metal housing ensures optimum EMC characteristics.
For more information about Murrelektronik Emparro products, please visit www.murrelektronik.uk. To speak to a Murrelektronik adviser today, call +44 (0)161 72831-33 or email sales@murrelektronik.co.uk.
Company Profile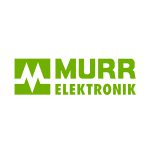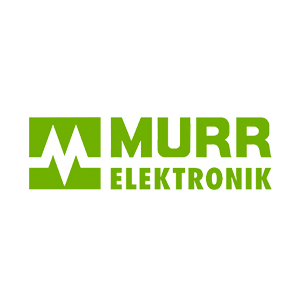 Murrelektronik Ltd
Stay connected with Murrelektronik. Murrelektronik is the UK arm of the world leading Murrelektronik GmbH, supplying connection technology to the engineering industry.
Get the latest process industry news
Interested in receiving even more industry-leading news from Process Industry Forum delivered directly to your inbox? Then sign up to our free newsletter. Bringing you the latest news, trends, innovations and opinion from across the process industry, our exclusive newsletter gives you all the industry insights of the moment in one, easy-to-digest bulletin. Stay ahead of the competition with regular process industry news instalments from PIF.